Dr. James Gomez
Dr. James Gomez is Chair, Board of Directors, Asia Centre, a not-for-profit enterprise that seeks to make social impact across the region. Dr. Gomez currently oversees its operations in both Thailand and Malaysia and is leading the partnerships for the Centre's many activities in other parts of the region. He represents the Centre in media and public speaking engagements and builds relationships with key stakeholders around the world. Dr. Gomez brings to Asia Centre over 25 years of international and regional experiences in leadership roles at universities, think-tanks, inter-governmental agencies and non-governmental organisations.
---
---
Paul Rangiwahia
Paul Rangiwahia is the creator of an iconic piece of art called a mental WOF. It contains 45 messages to help people create greater self awareness, find balance, fulfil their potential and ultimately lead happier lives. Paul is having success throughout the country working with the likes of: Sky City Hotels, Fonterra, Government Agencies, The Education Sector, DHBs and The Energy Sector to name a few and his art prints hang around the world.
Paul uses art to help guide people and let them connect with the positive messages on a daily basis. "When we think and act with purpose it is amazing what we can achieve", Paul says.
With his latest work aimed at tweens, teenagers and young adults titled; I Am (so) worth it – a guide to being awesome Paul is now able to start working toward his goal of influencing a younger generation of thinking too.
Paul believes that by getting conversations going and talking about how we truly feel is the best option, always. "We have got our measurement of success wrong when we exclude the likes of high self esteem, being stress free, living with purpose and being physically fit to name a few".
There is massive upside in our personal and professional lives when our wellbeing is of the highest priority.
---
---
Professor Kin Wai Michael SIU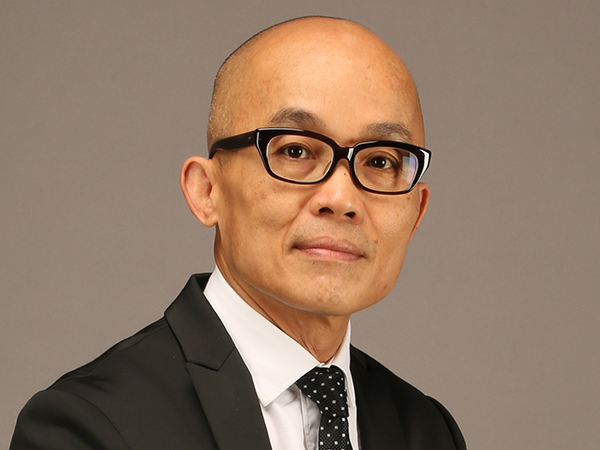 Kin Wai Michael Siu is a Professor in Inclusive Design, and Chair Professor of Public Design at PolyU Design Hong Kong. He is Associate Dean (Research) and Chair of the School Research Committee. He is the Founder and Leader of the first Public Design Lab.
Michael has extensive experience in inclusive and participatory design. His most recent research project compares the inclusive design policies of different cities with Chinese cultural backgrounds. He was Fulbright Scholar at MIT, ASIA Fellow at NUS, and visiting scholar at the University of Cambridge and UC Berkeley.
---
---
Jackie Burrows, Chief Executive Officer- He Waka Tapu
I have had the privilege of working across the Mental Health and Addiction field for over 22 years and across management for over 11 years, I have had 6 years at He Waka Tapu and the journey in the development of Whaiora online as being an exciting one.
At He Waka Tapu the push has been to be innovative in our practice to ensure we are able to meet our clients' needs.  We have multiple examples of this mahi a couple of which include 0800 HEYBRO a helpline that's focus is on keeping whanau safe, and Whaiora Online in which we are the proud owners of a tool that is able to support whanau and demonstrate some amazing outcomes.
---
Louise Aitken, Akina Foundation
Louise is the CEO of the Ākina Foundation, New Zealand's principal intermediary for social enterprise. Following SEWF 2017, hosted in Christchurch NZ, Ākina has been appointed the strategic partner to the New Zealand Government to further establish the social enterprise sector and to help transform the NZ economy by harnessing the power of enterprise for positive and environmental impact. A strong advocate for social responsibility and impact, Louise leads a talented and passionate team of social enterprise and impact investment experts, providing support, capability and thought leadership both across New Zealand and internationally. Louise joined Ākina in 2016, following a successful corporate career, which included the management of New Zealand's largest corporate social responsibility programme.
---
---
Brett Houghton, Individual
Brett sustained a dislocation fracture of the c4,c5 vertebrae, resulting in a c4-incomplete spinal cord injury leaving him a tetraplegic 9 months ago. Initially having no movement below the neck, Brett set goals to achieve the unattainable and worked hard to make the impossible, possible. Now beating the odds and smashing his goals, Brett is now able to walk solo with a crutch and not having to rely on a wheelchair. His next goal is to be fully independent and get back to working.
---
---
Alan Signal
Trained as a teacher, Alan expected his career would take him into the education system.  However, being born with cerebral palsy, Alan found his calling in the disability sector.  Taking the skills he learnt as a teacher, Alan has spent the last twenty years working alongside those with disabilities to help them improve their quality of life.
Since 2012, Alan has worked at Laura Fergusson Trust as the Programmes and Rehab Co-ordinator.  In this role he coordinates and managers OT, physiotherapists, medical specialists, and sports trainers and coaches using a client centred model focusing on the goals and aspirations of his clients.
When not assisting others in achieving their aspirations, Alan pursues his own sporting interests including being coach/manager/player for the Parafed Wellington wheelchair basketball and wheelchair rugby teams.  Alan has also been the                                Chair of Parafed Wellington since 2015.